Take a Self-Guided Tour with tour24
Sonterra Blue has partnered with tour24 so you can schedule an apartment tour after-hours, during the day or on the weekends. Tour the property by yourself, on your own time - simply follow the steps below. You no longer have to take time off of work, or worry about the office being closed.

Schedule a Tour Now


All you need is a phone, here is how it works:

STEP 1: SIGN-UP
To start, CLICK HERE to register yourself on the tour24 app. You'll enter your information and answer a few questions to get enrolled. You'll then need to enter a credit card number to verify your identity - don't worry, the tour is free and you will not be charged.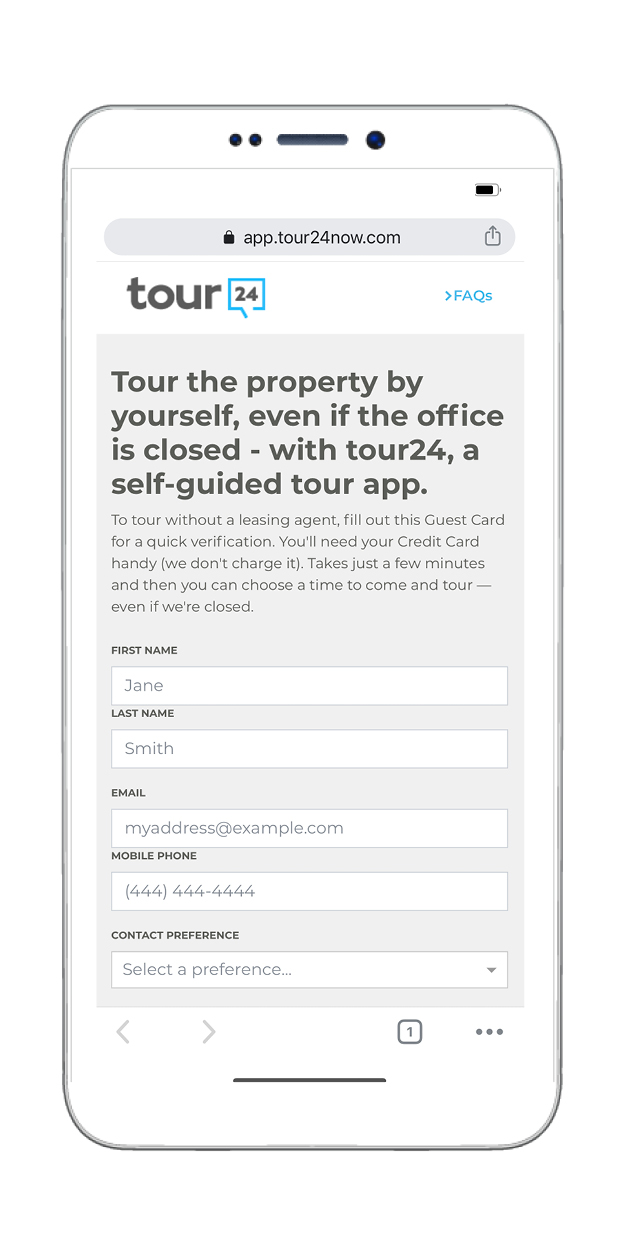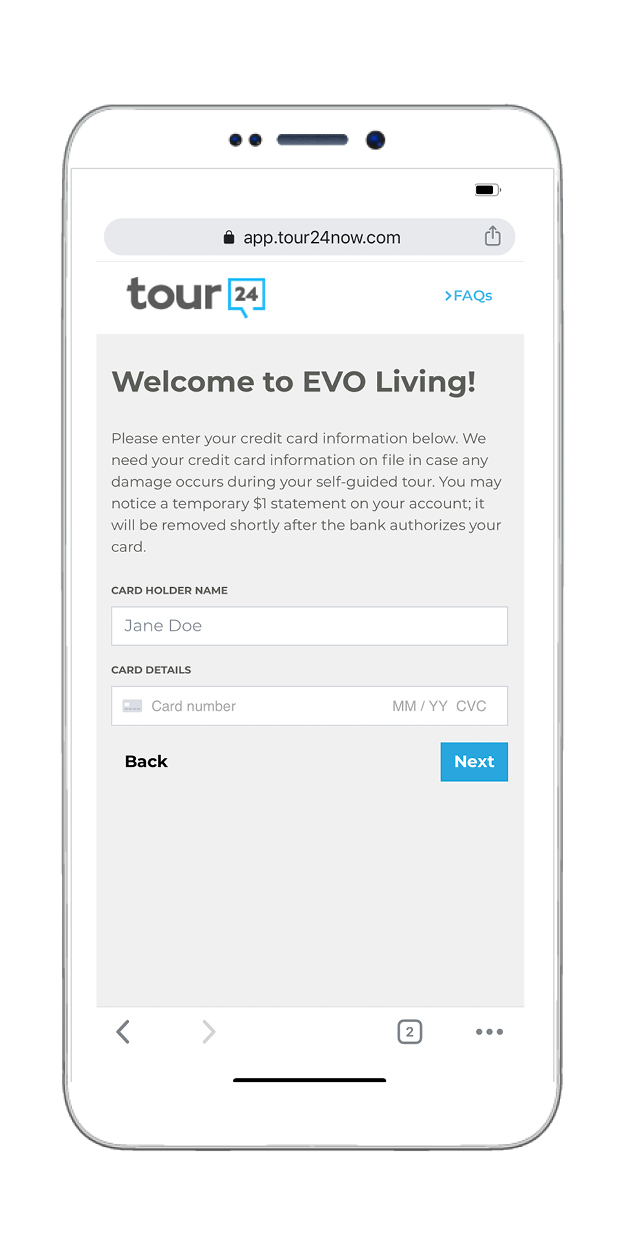 STEP 2: SCHEDULE
Once you've registered, you'll be prompted to pick your self-guided tour date and time. After you've scheduled, check your email - you'll receive a confirmation of your tour and instructions on getting the tour24 app for your mobile phone. Get everything set-up now; you'll use your phone as your guide for the tour! If you have any questions, CLICK HERE for our FAQs or call tour24 support at 888-297-7411.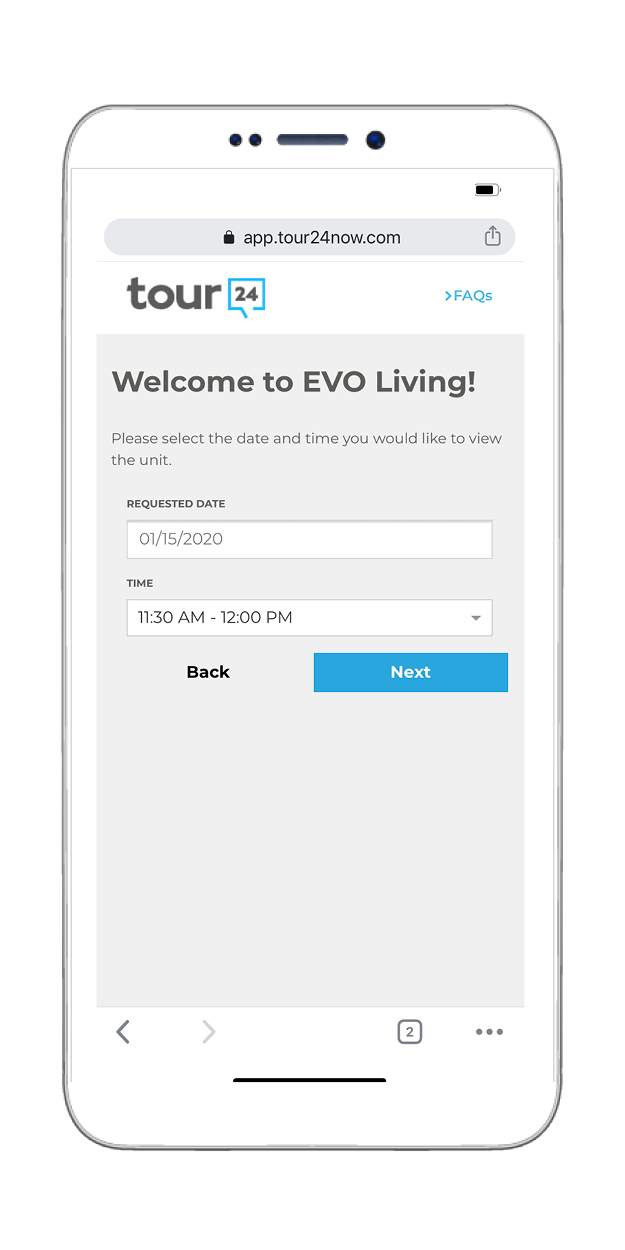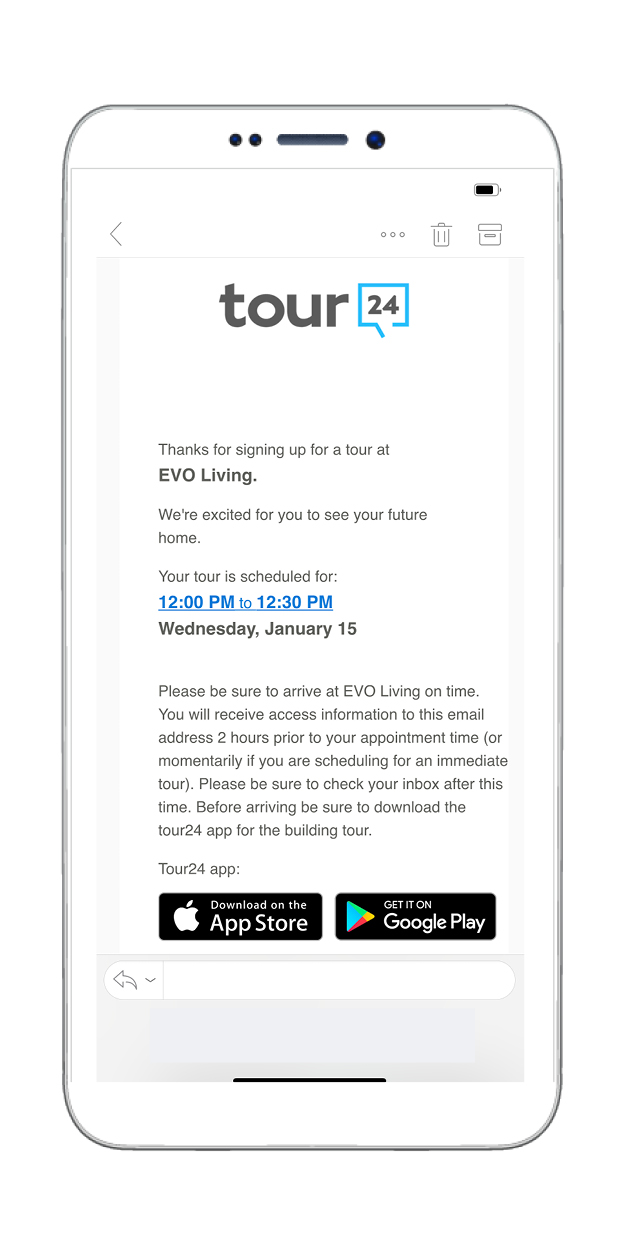 STEP 3: TOUR!
You'll receive email reminders up and until your tour date at Sonterra Blue. Be sure to bring your mobile phone with on the tour. Once you arrive, open the app and log in with the email you provided.